Welcome!
We all love colorful speakers and entertainers. And we all love the colorful connections they create with us. Connections that last through time and resonate in our hearts and minds.
My belief, after years of speaking, performing stand up, and coaching TEDx and professional speakers, is that outstanding communicators use seven "colors" to create those memorable and uplifting connections. I call those colors the 7 keys to colorful connections: red emotions, orange energy, yellow joy, green hope, blue vision, indigo depth, and purple soul. These 7 colors produce the "rainbow" which connects you with audiences you love and who love you.
And you will increase your clarity, poise, impact, presence, eloquence, power, charisma, fun, ease, and opportunities!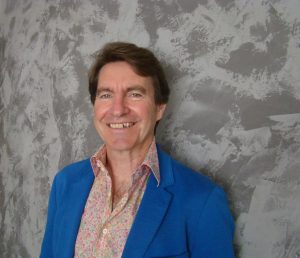 Are you struggling to share your ideas or just afraid to stand up and speak? Do you want to add clarity to your message and wow audiences by learning how to speak your rainbow?
Speaking your rainbow will connect you with audiences you love and who love you.
Dive into my blog articles which give you insights into how great speakers communicate and how to uplift your own speaking. Sign up on my contact page to receive my regular posts.  Reach out to me, David Martin, the founder of Speak-the Rainbow.  I'd love to prepare a workshop for you or your organization, speak at your event, or coach you.
I hope you speak your rainbow by discovering how these 7 simple keys will ensure you connect colorfully with your audience.