This is an open beta version of a game activity which will help you recognize and use the core elements that make a rainbow speech. There are no winners or losers, no points involved. The objective of the game is to train yourself through playful prompts to see and speak the seven Speak the Rainbow™ colors.
Each card will give you a speaking prompt and, according to the color, you should express:
RED Card = EMOTION //  ORANGE card = ENERGY //
YELLOW Card =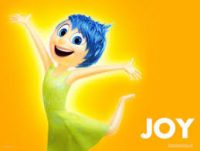 // GREEN Card = HOPE //
BLUE card = VISION // INDIGO Card = DEPTH // PURPLE Card = SOUL
Start by clicking on the card deck and responding to the instruction on the card which is turned over. You can either slide the card to the side and click on the deck again, or click Shuffle or Reset to refresh the pile for another prompt. Each card proposes a different challenge for you to reply to. With practice, you will find it easier to respond.
Once you are comfortable, try making a short speech using three cards by clicking on 3 Cards. Move the cards and arrange them in any order to see what you can say using the three prompts.
Then progress to 5 Cards and 7 Cards. Challenge yourself to write a full rainbow speech incorporating all 7 different color prompts just for fun.
If you have questions or remarks, I would love to hear from you. Your feedback will help me make this game even more enjoyable and useful for you.
This game is designed to be played on a PC/Mac.